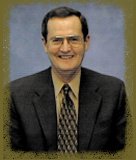 When I was in college I had an assignment to write a paper in my freshman English class. I got my Aunt Benny Lynn to help me with it. She got about three-fourths done and told me to finish the paper. Our teacher picked one paper each week to review with the rest of the class. No one knew whose it was but the person that wrote it. She picked mine. You could see very clearly where my Aunt stopped and I started by all the red ink on my one-fourth. This website is written by the inspiration of God. I need all the help I can get.


My qualifications are based on being a born again child of God. I am born again and must be inspired by the Holy Spirit to be able to write this message. Acts 4:13 "Now when they saw the boldness of Peter and John, and perceived that they were unlearned and ignorant men, they marvelled, and they took knowledge of them that they had been with Jesus." Any born again child of God through the Holy Spirit can be with Jesus. Acts 1:2, talking about Jesus, "Until the day He was taken up, after that, He through the Holy Ghost, had given commandments unto the apostles whom He had chosen."
God has taught me a lot in the last 20 years through books and tapes, preaching and its amazing what you learn when you look up a word in a Bible concordance and learn the definition from the Greek dictionary. You know the definition, and then see how God teaches it in the Bible and it really isnít that difficult.

God never had me go to Bible College or become closely affiliated with any one denomination or church. He did this for a reason. He wanted to teach me what He wanted me to know out of the Bible and not a doctrine of some church. Most church doctrine is birthed when a church divides itself from another church. This book is all about bringing the churches together so that we can all become Christians-followers of Christ-as found in Acts 11:26.
I have been told that book publishers usually get an established writer to write a book like this book. Most established writers know what they believe and if you have already heard them speak or read their books you know what the book says before you read it and the reason we buy the book is generally to confirm what we already believe. God had to use me to write this book because I didnít know an apostle from an epistle when I came to Him on October 18, 1983 and became His child. God needed my testimony. You will find as you read this book that it is different from any other book that you have ever read on spiritual growth.
It has been difficult not being part of a church or denomination, but I have made a lot of Christian friends along the way and love to attend "lively" churches with good praise and worship. It is written from the perspective of a layman that wasnít getting much help from what he was hearing from the pulpit. I had no other choice but to turn to God and put my trust in Him for my salvation. God has finally led me to a Church home. I am currently a prayer partner and a Stephen Minister at Lakewood Church in Houston, Texas. I have been blessed through the positive message of Joel Osteen and the music ministry of Israel Houghton and Cindy Cruise-Ratcliff. I have come to understand just how much God does love me with an unconditional love and that He knows my name and has a plan for my life that is for good and not evil.
Bill McCracken